Flexible programs are available and always delivered with the SkyNorth
SkyNorth Air offers corporate aircraft or private owners the opportunity to reduce costs and liabilities by placing their aircraft on a management contract with our company.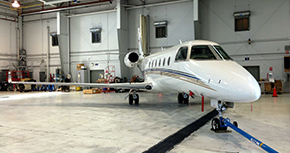 Your aircraft can be earning revenue under charter with SkyNorth Air at times when it may have been sitting idle otherwise. It is the abilty to offset the cost of ownership. You can count on complete operational support and specific support services for a single airplane or multiple airplanes.
Flexible programs are available and always delivered with the SkyNorth guarantee of efficiency, security and above all, confidentiality
We offer a full line of management services, including:
Regulatory oversight
Staffing
Aircraft Maintenance
Flight co-ordination
Security
Fueling
Grooming
Catering
Aircraft Insurance Coverage
Aircraft Hangarage
Flight Operations
Flight Crew Training
Dispatch
Invoice Management
Aircraft Maintenance including management of the various engine and fuselage programs
Maintenance Planning
Technical Services
Aircraft Pre-Purchase Inspection